Rich Roll
running
Malibu, California
Rich
Roll
is a globally renowned ultra-endurance athlete, podcast host, wellness advocate, speaker, bestselling author, athlete, husband, and father.
The
Rich
Roll
Podcast ranks among the top 100 podcasts globally, and his inspirational story of addiction, redemption, and optimal health is chronicled in his number-one bestselling memoir, 
Finding Ultra
, and in the cookbook and lifestyle guides 
The Plantpower Way
and The Plantpower Way: Italia
, which he co-authored with his wife Julie Piatt.
Rich
has been featured on CNN and on the cover of Outside magazine, and has been profiled everywhere from the New York Times to the Wall Street Journal.
Named one of the '25 Fittest Men In The World" by Men's Fitness magazine
First to complete EPIC5: 5 iron-distance triathlons on 5 Hawaiian Islands in under a week.
Top finisher at 2008 & 2009 Ultraman World Championships
Competed in the 2017 Ötillö World Championships in Sweden
Q: WHAT PIECE OF ADVICE WOULD YOU GIVE YOUR TWENTY-YEAR OLD SELF?
Live, learn, and invest in experience.
Q: WHAT'S THE ONE WORKOUT YOU ALWAYS DREAD? WHAT'S THE ONE WORKOUT YOU ALWAYS LOOK FORWARD TO? WHY?
I don't dread working out ever. The workout I look forward to most is my long trail run on the weekend.
Q: DO YOU HAVE A FAVORITE FAILURE? HOW HAS THAT SET YOU UP FOR LATER SUCCESS?
After 13 years of sobriety I experienced a brief relapse. It provided me with the humility I needed to never again slack or take the gifts I've been given for granted.
Q: WITH ANY NEW MODALITY YOU GET INTO, HOW DO YOU APPROACH IT IN ORDER TO MASTER?
With a beginner's mind. Approach new things not with fear or insecurity, but rather with curiosity.
Q: WHY DO YOU PRIORITIZE FITNESS IN YOUR LIFE?
Because I simply cannot serve others to my capacity unless I take care of myself first – you cannot give what you haven't got.
Q: WHAT IDEA, PERSON OR BOOK HAS BEEN THE MOST INFLUENTIAL IN YOUR LIFE? WHY?
Mood follows action. Your past need not dictate your future. When your heart is true, the Universe will conspire to support you.
Q: WHAT'S ON YOUR FITNESS BUCKET LIST?
The Manhattan Island Marathon Swim.
Q: WHAT LESSONS HAVE YOU LEARNED FROM FITNESS THAT HAVE SERVED YOU THROUGHOUT YOUR LIFE?
Fitness teaches us endless lessons for life, from humility to personal responsibility to self-esteem and self-empowerment. I am at my best as a father, partner, podcaster, writer and servant to others when I prioritize my fitness. My journey with fitness has taught me that anything is possible through hard work and sacrifice—and that we are never to late to not only be fit, but to transform our lives wholesale.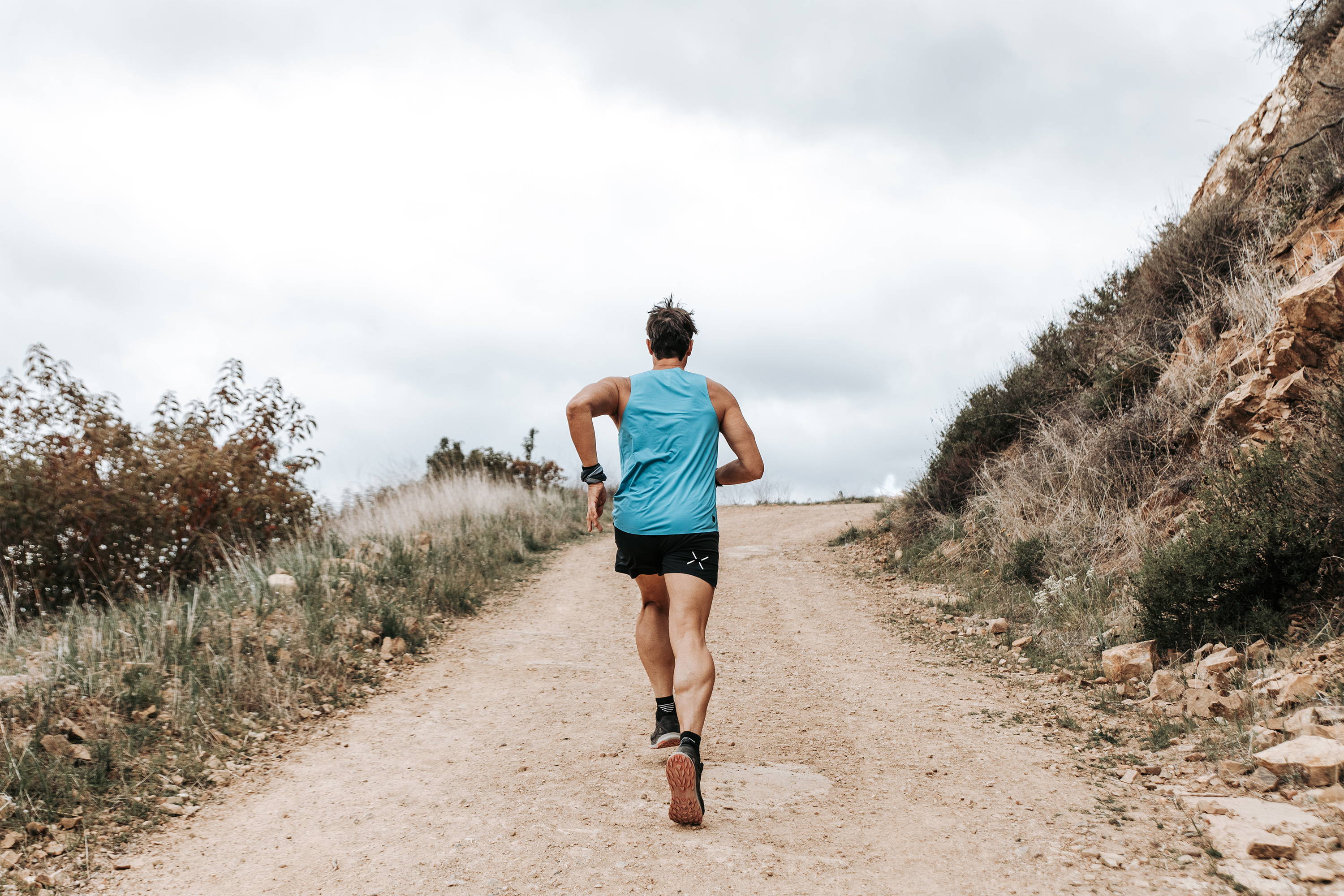 Designed, developed, and tested by our team of elite runners, the Distance Short sets the new standard for high-performance running gear. With a relentless focus on lightness, range of motion, comfort, and fit inspired by the wants and needs of our wear testing team, we designed it to give our runners everything they need – but nothing they don't. Simply, the ultra-lightweight and breathable Distance Short is built to meet the demands of the world record holders, ultra-marathoners, and run community icons that built it.
Meet More Captains
functional fitness
Bozeman, MT
hiit, strength
New York, NY
functional fitness, hiit
Colorado Springs, CO