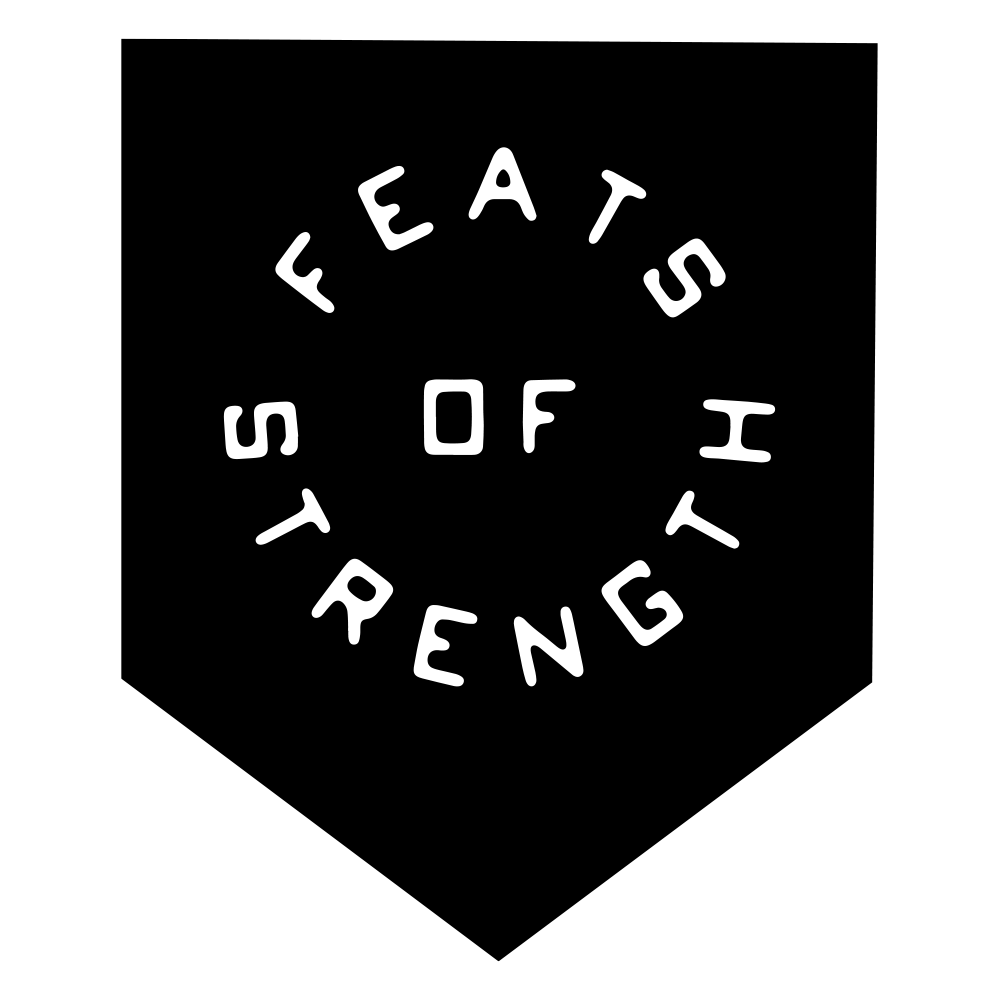 The greatest athletes are those who compete against themselves. They're their own biggest rivals, and they don't need to be pushed by others. Instead, these phenomenal competitors are motivated by their own self image, by their own mind, and by their own desire to achieve the seemingly impossible goals they set for themselves.
66 miles total. Four different disciplines. One warehouse in Red Hook.  
Tony Nash is about to tackle endurance-level distances on four different machines: a half marathon on a SkiErg, a full marathon on a BikeErg, a half marathon on a RowErg, and then to finish it off, a half marathon on an AssaultRunner. While other athletes have attempted shorter distances on three of those machines before, Tony will be the first to extend the distance on the Concept2 machines – and the first to add on the half marathon.  
Taking something already challenging and adding on to it. Seeing where other people have gone, taking inspiration, and carving out an even more challenging path. Inspired, but wholly unique. That's Tony. He's a sponge, constantly soaking up new information. It's not just the intake of knowledge for trivia's sake - he's learning so that he can put himself into motion. He's constantly in the pursuit of being stronger, faster, and above all, more authentic. That mindset underlies why Tony has committed to the ultimate test of physical and mental strength.
"It really is just Tony vs. the machines and we're gonna be there until it's done."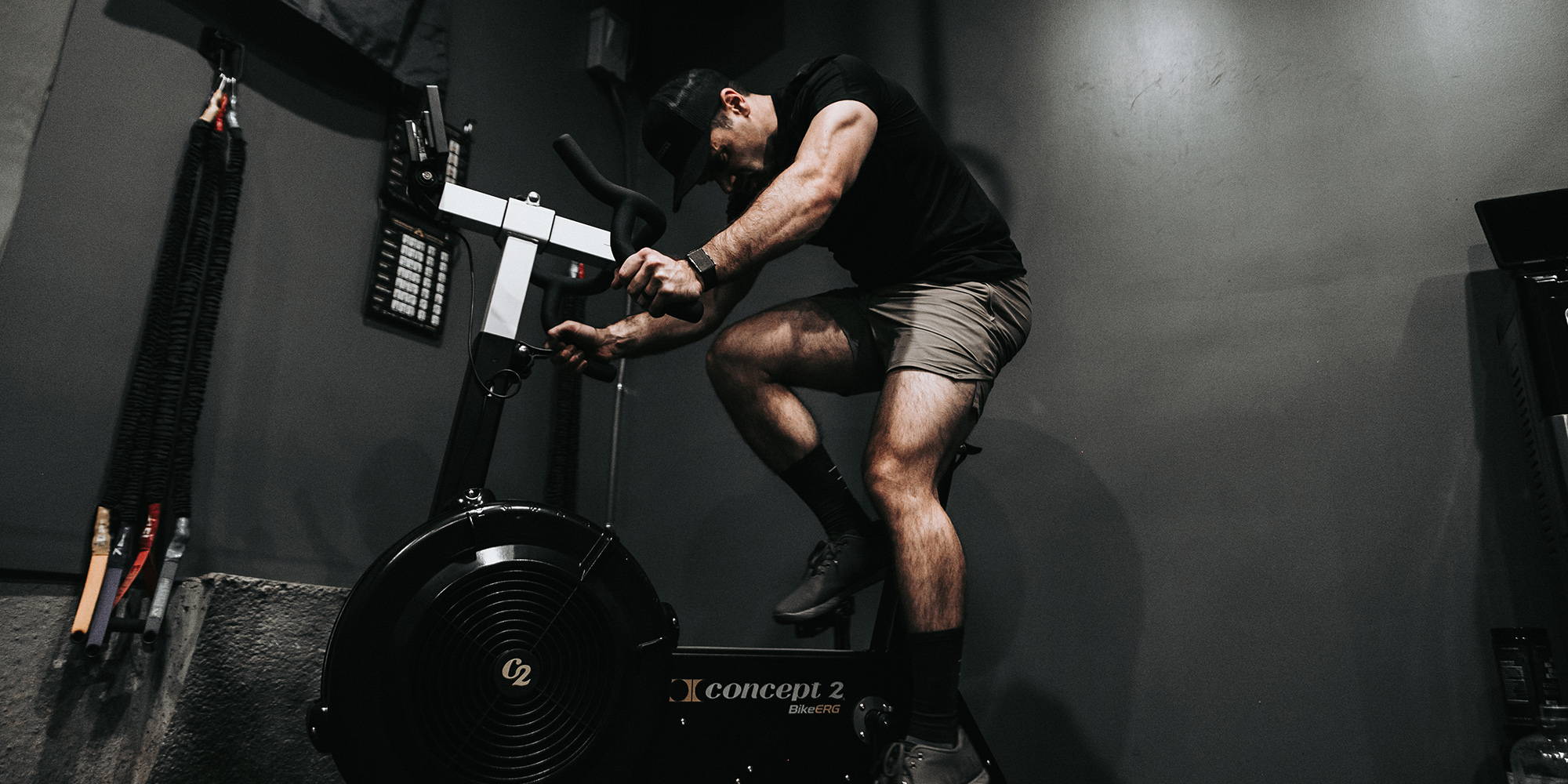 Tony is absolutely no stranger to pushing himself to his perceived limits; fitness is survival. As a Major in the U.S. Army, Tony's mental and physical acuity can mean life or death for himself or others. It's more than that, though. Tony also sees fitness as a means for his personal growth. That's why he has been pushing his physical limits his whole life. After the death of his father as a teenager, Tony used team sports and conditioning to deepen his own understanding of himself for years before active duty. From playing football competitively to constructing his own home gym as a teenager with material from a hardware store, Tony has always viewed fitness as a key to knowing himself, and he knows that work is never over.
Taking the lessons from his teenage years and time in the military – and with years of team sports and military life in his quiver – he is equal parts coach and player. He's whip smart and ready to dive into anything, which is why he's committing to our newest Feat of Strength.
Like with most things that Tony does, this Feats of Strength is equal parts self-growth and community inspiration.
"I try to be the ultimate team player. There was a core group of us [at West Point] who would wake up at 5am when the gym opens and that's when I found CrossFit. We would train every day, both cadets and officers who have continued to be my mentors since 2006."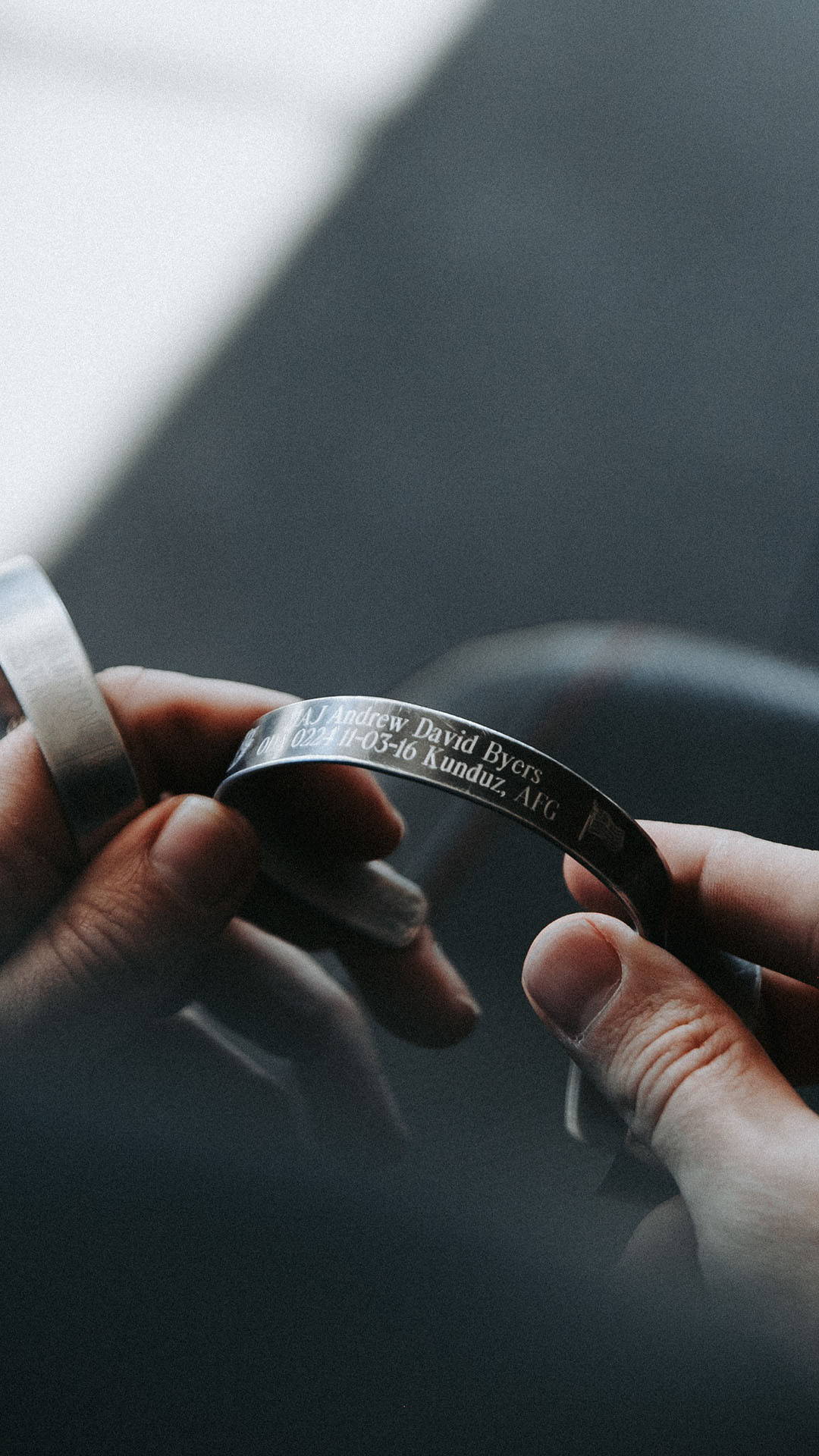 "I never considered myself to be an endurance athlete."
They're bold words from someone who is about to attempt a little under 66 miles of repetitive movement. Tony sits wearing his thick-framed glasses and a Ten Thousand prototype shirt that he's testing out. His excitement about the upcoming feat buzzes around him. He's not ready - not yet, at least - and he knows there's a world in which he is never fully prepared for the task at hand. He's hyper aware that the unexpected might appear on the day of the event, ready to sabotage all of his careful preparation. In fact, it's that possibility that carries the most excitement.
For someone who never considered himself an endurance athlete, he's tasked with building his endurance– both mentally and physically – from the ground up. He's enlisted his CrossFit coach to make a training plan and to complete it, he's spending a lot of time in his garage gym. So much time that he's nicknamed this feat of strength the Garage Gym Ultra.
For the first half of the week, he's spending anywhere between 60 and 120 minutes on the machines every day. He takes a rest day on Wednesdays and then on Thursdays, he's back at it with an hour of work at 90% effort ("if you can maintain them," says a note from his coach). Fridays and Saturdays, he's all in. Fridays, he's tackling 2K on each machine. He can rest between, but the training should be done at maximum effort. Saturdays are for distance - 15K on each machine. On Sundays, the cycle starts again with 120 minutes of work in ten minute intervals on each machine.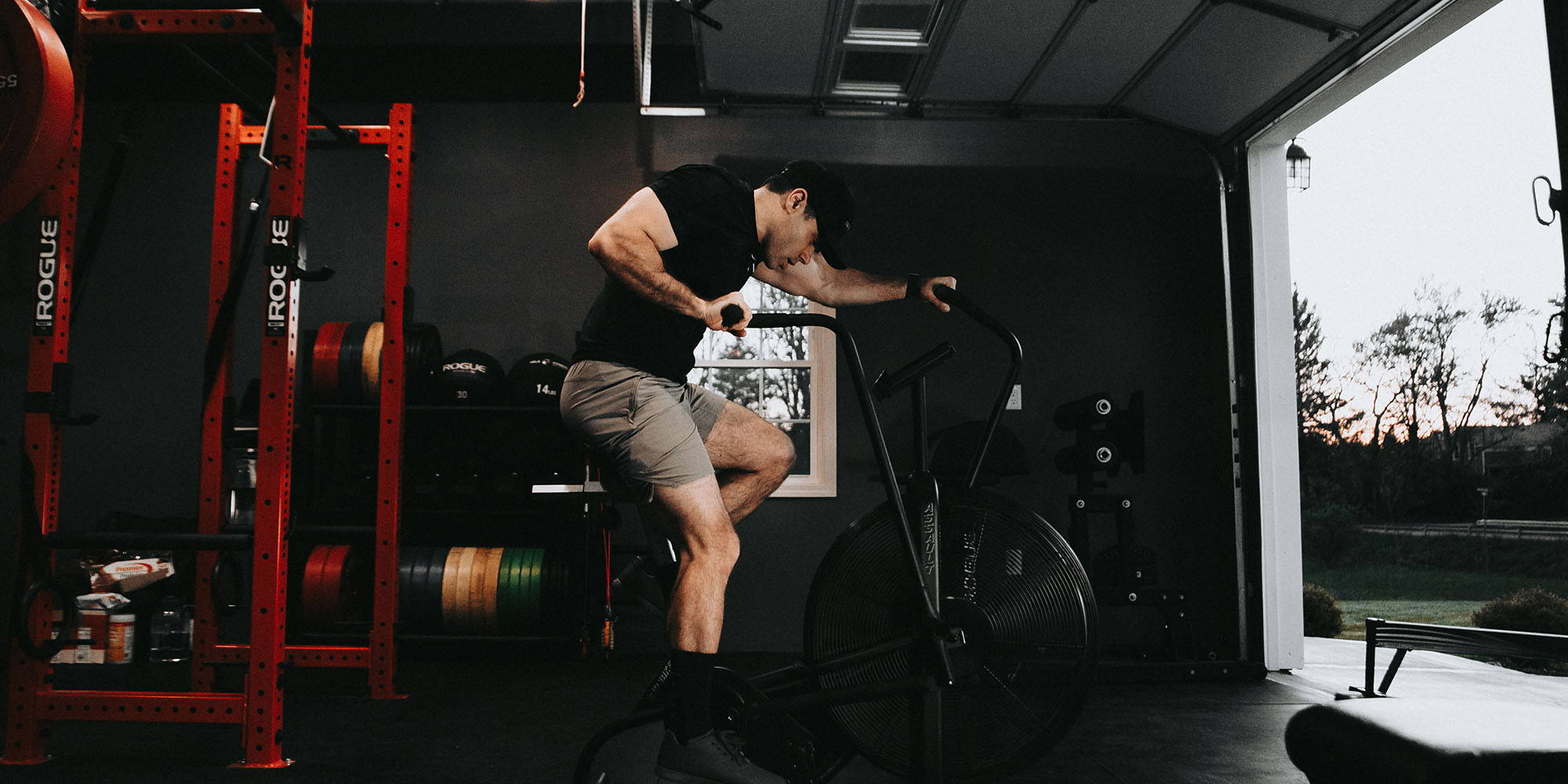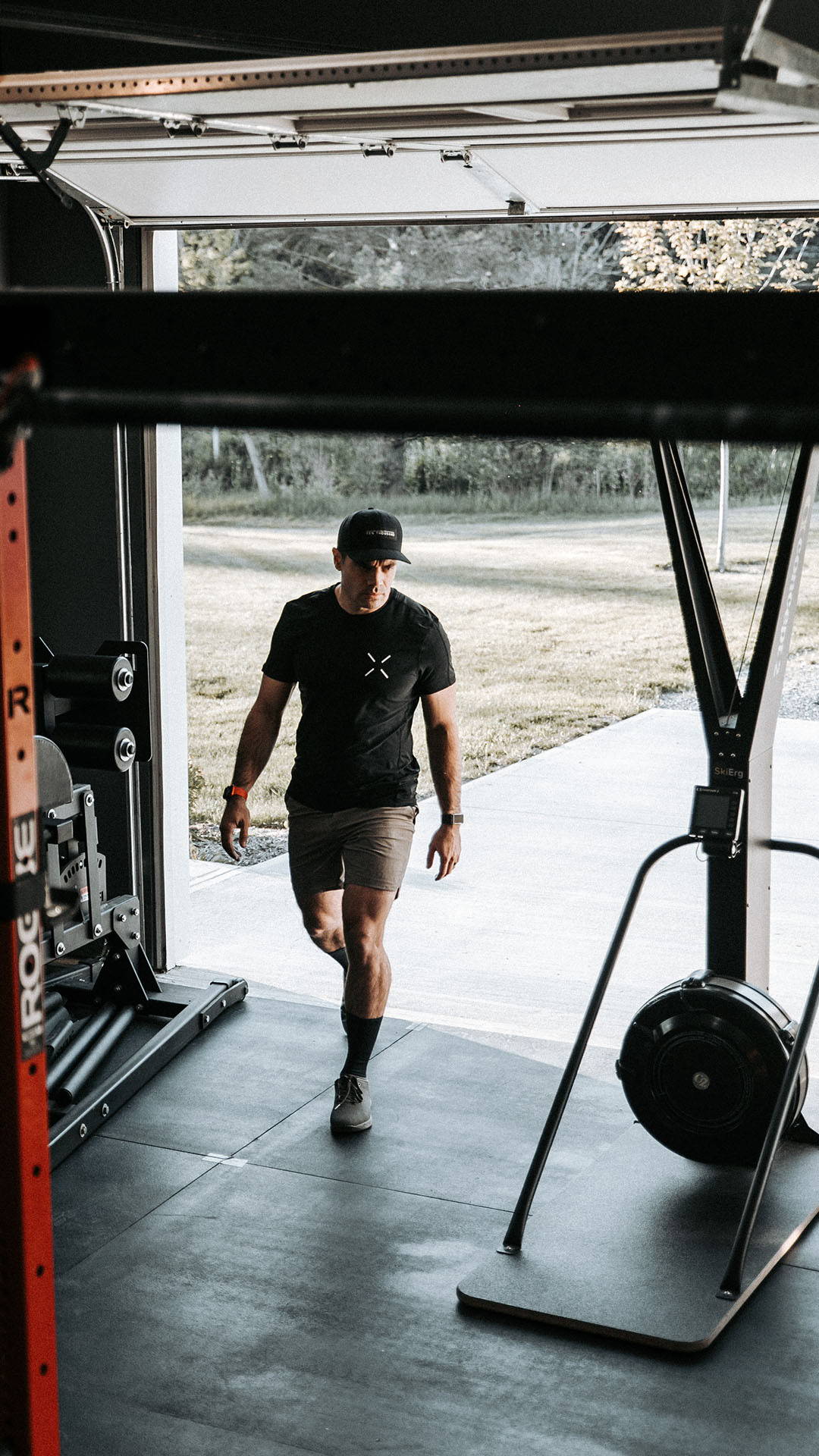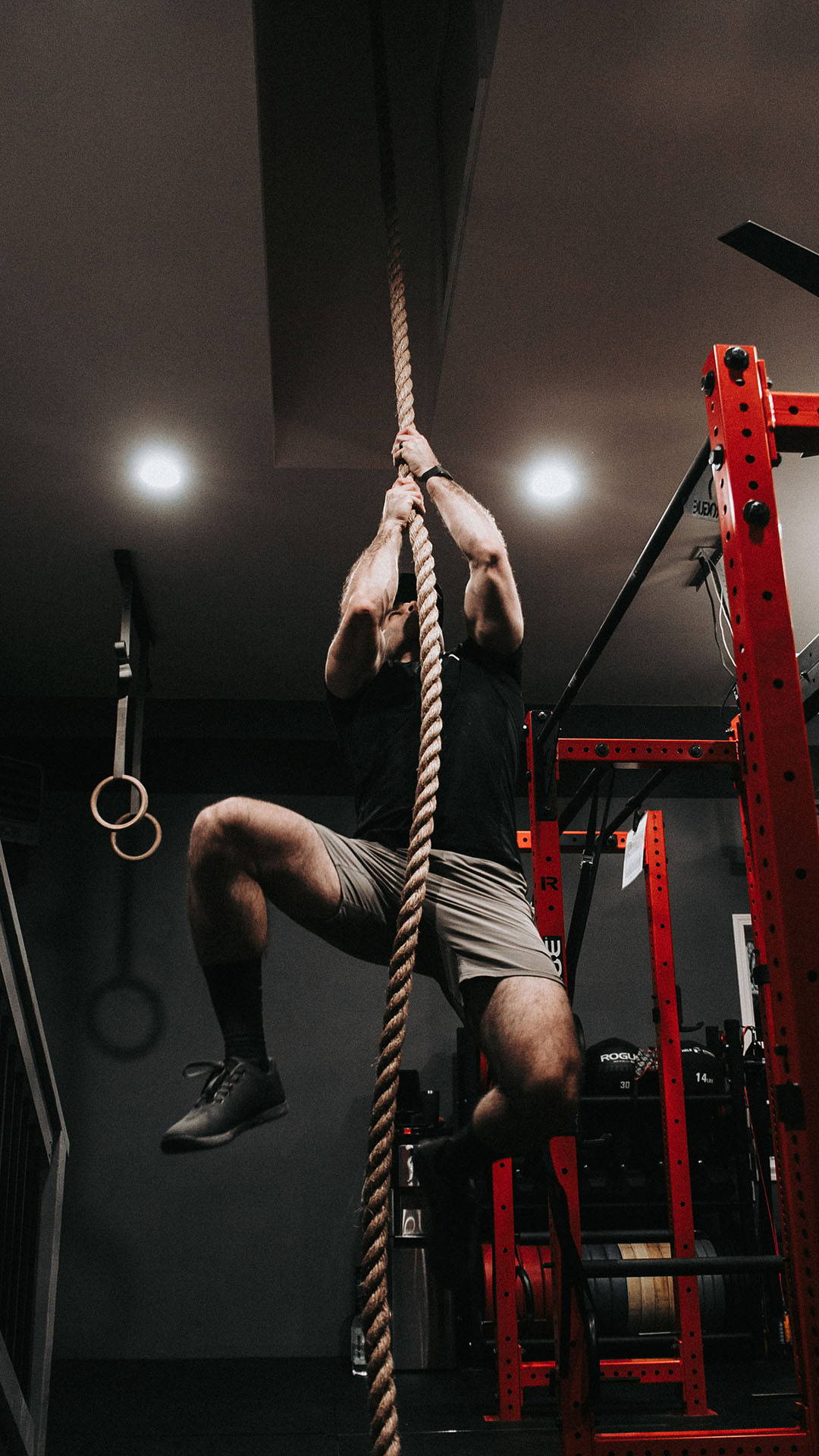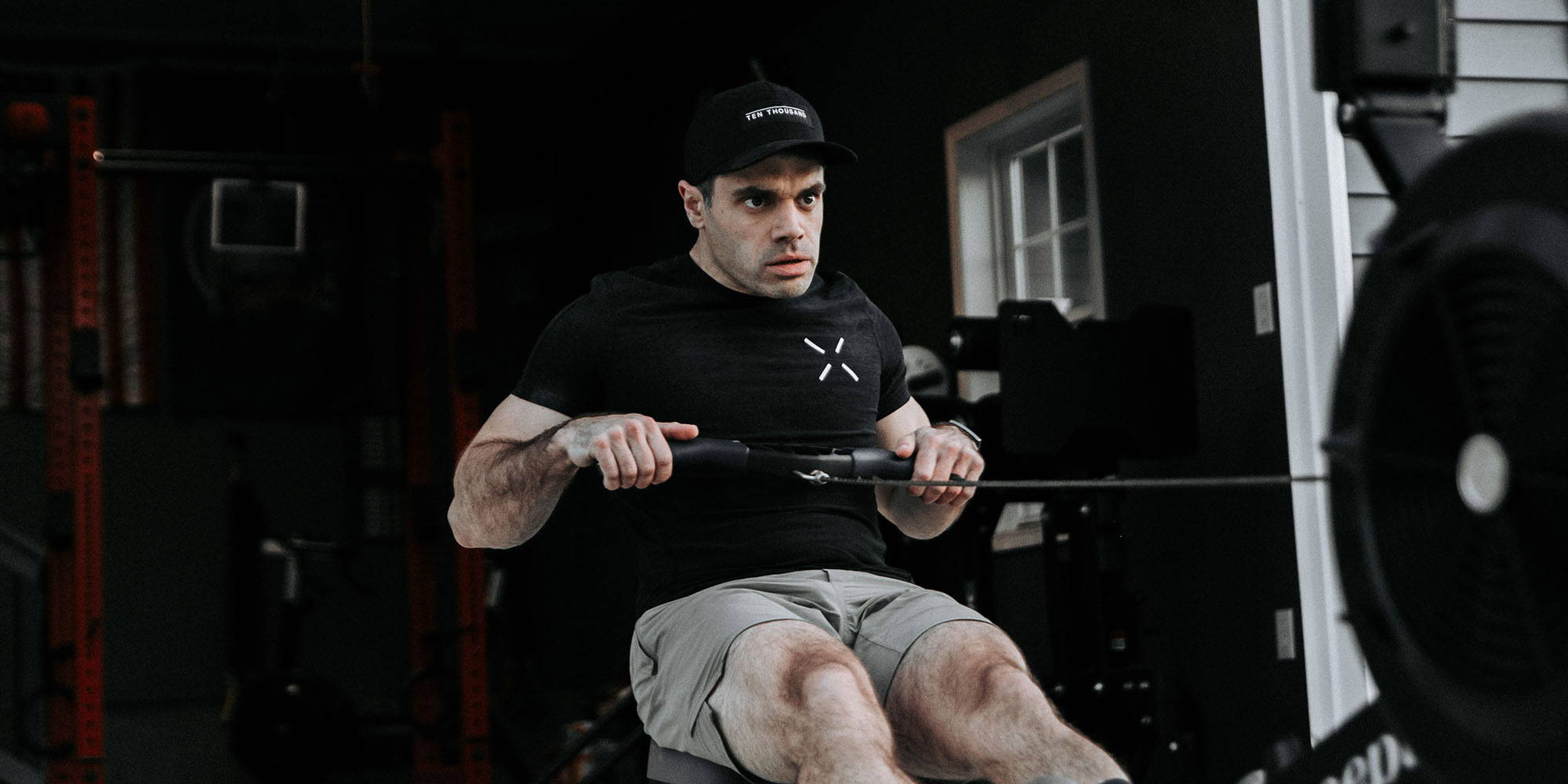 The training plan is meticulous and sticking to it is paramount. All the success is riding on him, his own endurance, the actual limits of his body. He jokes that it's a lot of audiobooks (his preferred method of entertainment while training), but it's quite clearly a lot of hard work. If he can't complete the task, there will be no one else to blame but himself. The only way to stave off the fear of the unknown is to just keep moving.  
Nobody's done this before, but that's not going to stop Tony. For him, "impossible" feats are spoken of as if they could become the new status quo, but there's also a real understanding of failure. This is especially true as he gears up for to go against the Machines.
"This whole thing is like anything else. It's one foot in front of the other. It's a quarter mile at a time. And that's how im taking this: I'll take it a minute at a time, or two more minutes, or five more minutes. Just breaking it down, getting to the halfway point, and doing it all over again."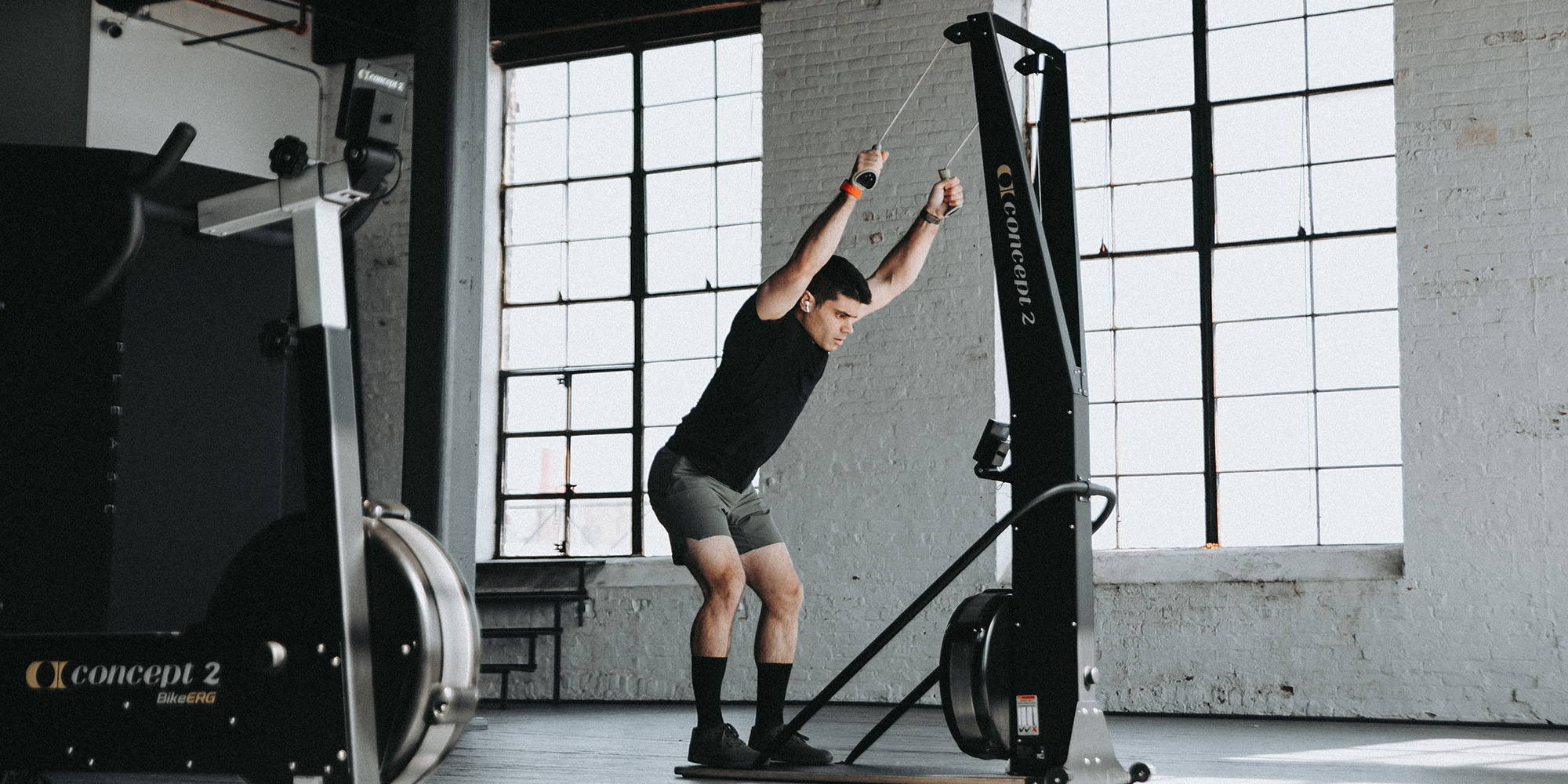 It's morning in Red Hook, Brooklyn and the light streaming in through the warehouse windows illuminates the four machines. 
It's 9:30am when Tony starts moving, and once he starts moving, he doesn't stop. It starts just the way he trained for it. He tackles the ski portion in 1:40, pivots to the bike, and tackles that in 1:45. He has yet to stray from his fuel plan, and he's even taking some time off of his expected results. On paper, things are going well, but the tasks are grueling.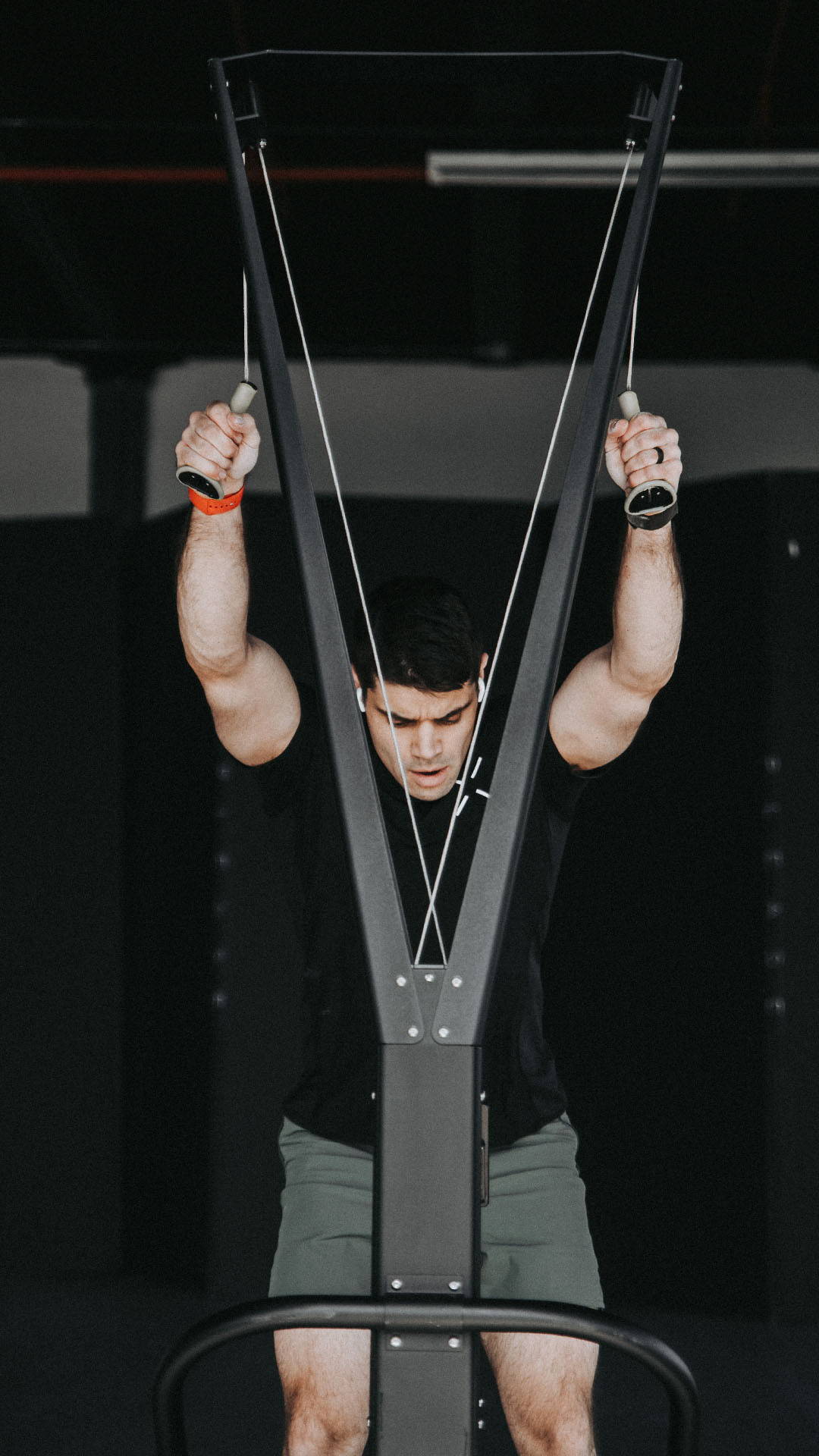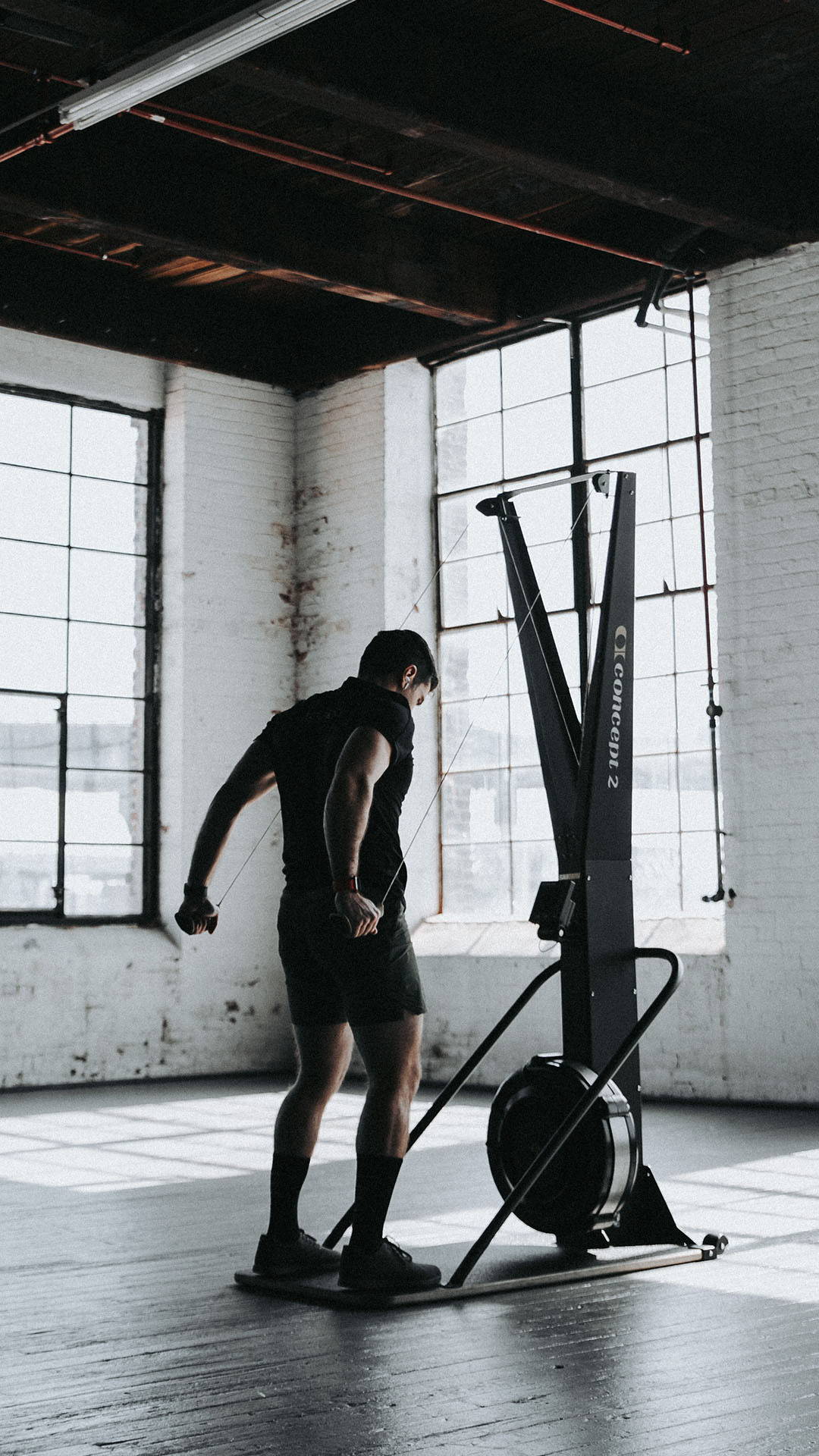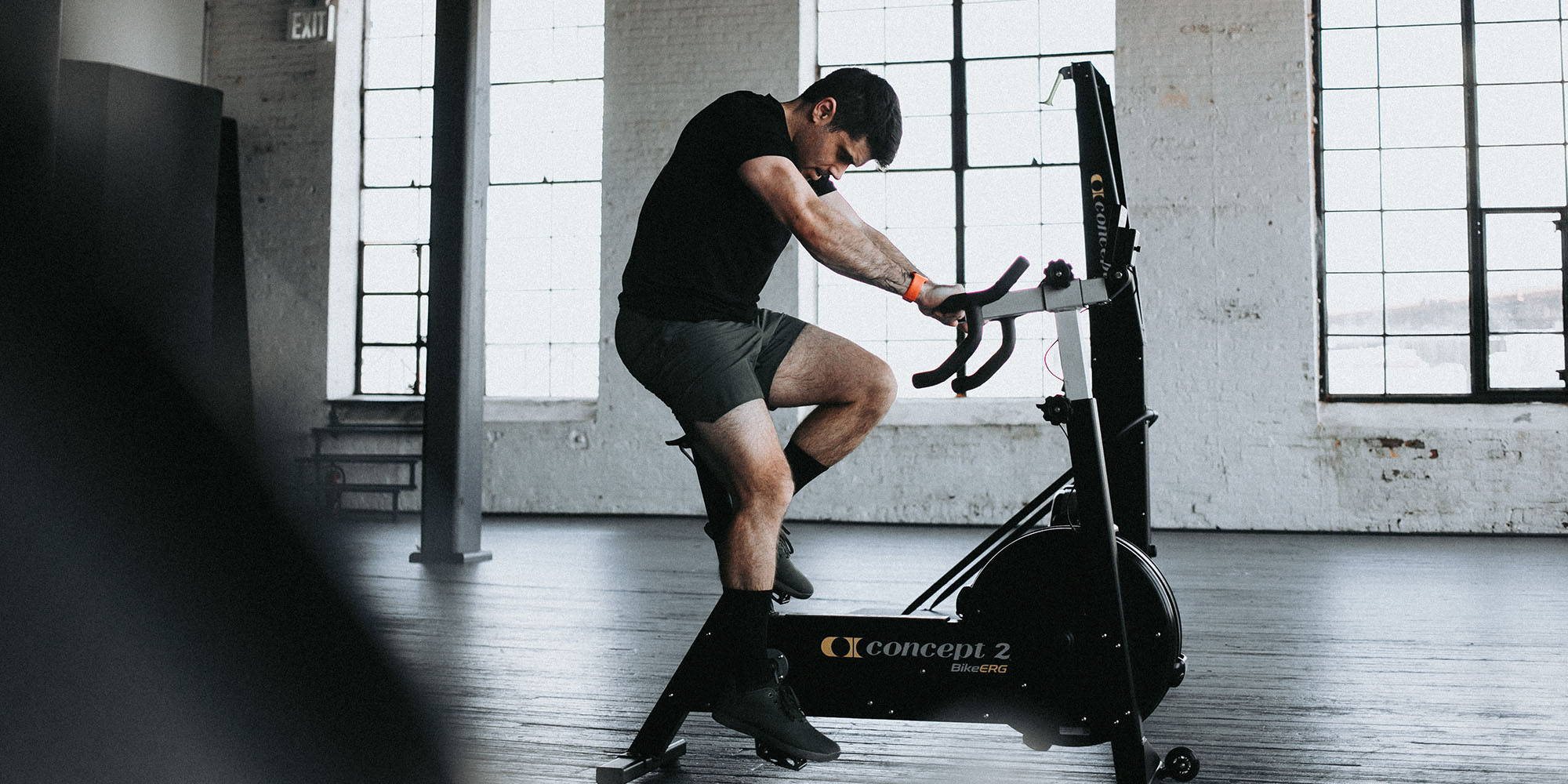 There's no way for him to hide his raw emotIons as the hours press on; all of his energy is going towards completing this feat of strength. As he heads into the row, his legs are really feeling it, and getting through he knows getting through the row is going to require grit - unattractive, raw grit. Still mid-pandemic, he's got a small crowd of friends and family watching and cheering him on. Not only that, there's a camera on him at all times. As the hours add up, the camera becomes a bigger and bigger presence in Tony's brain.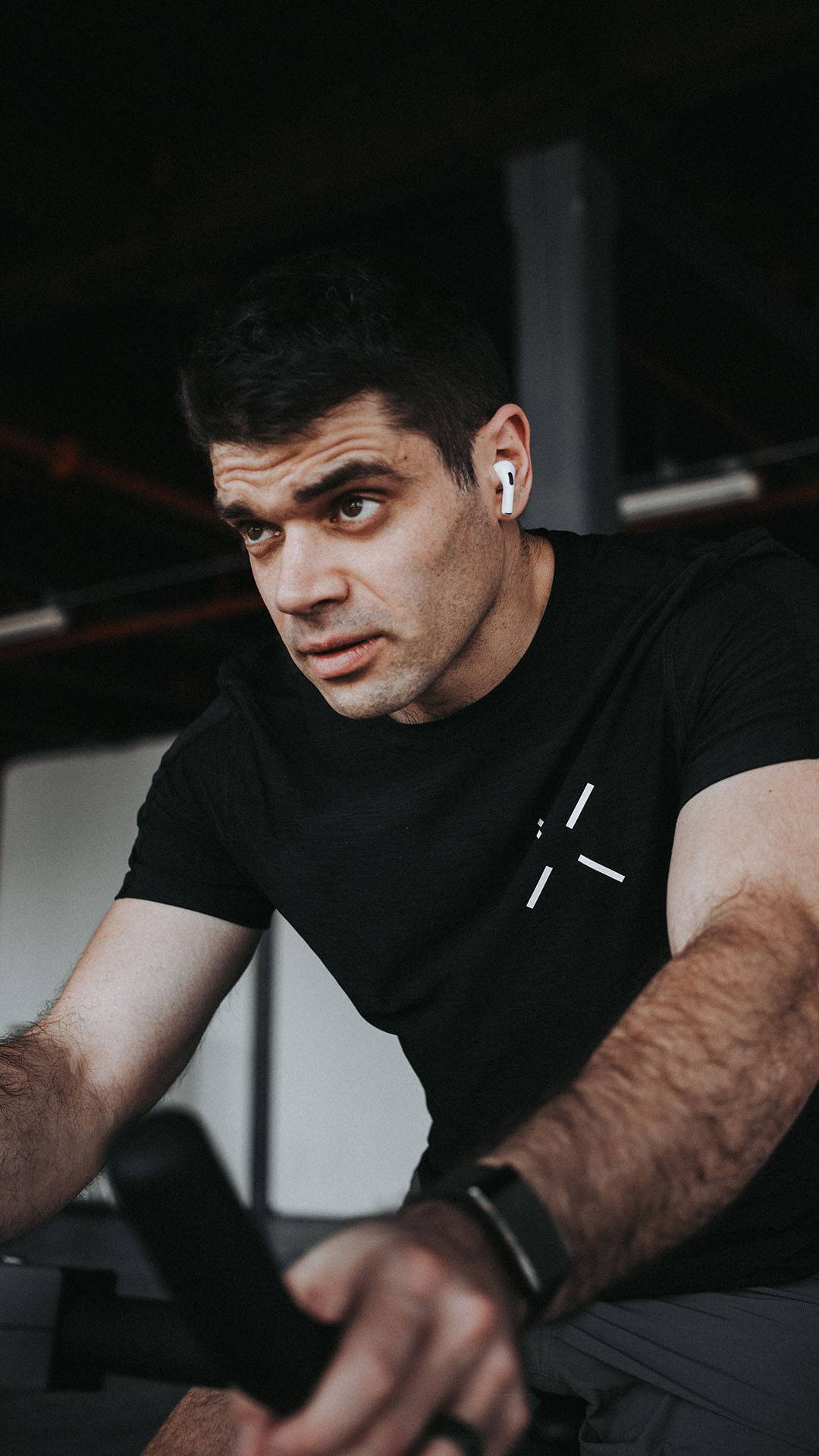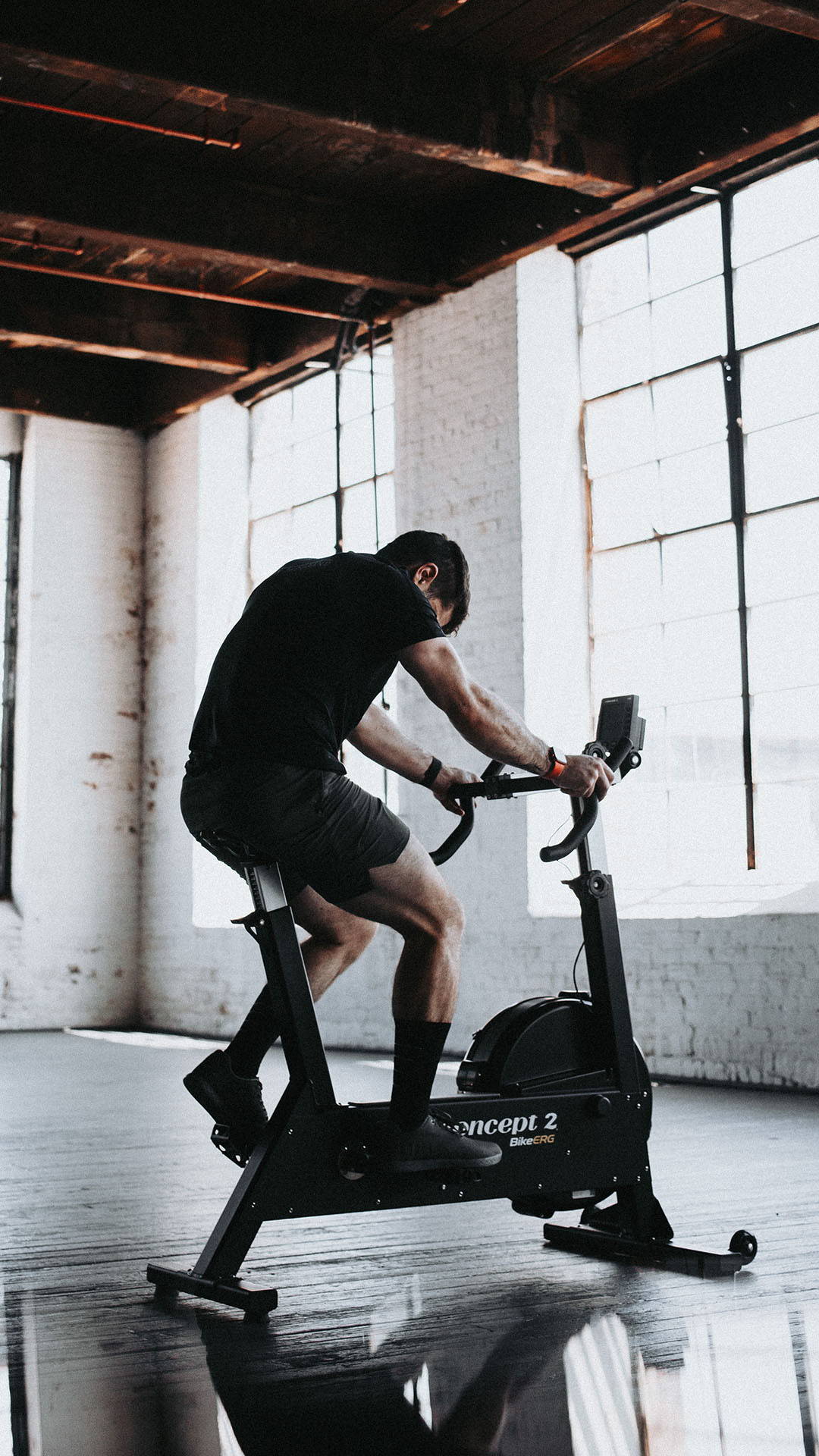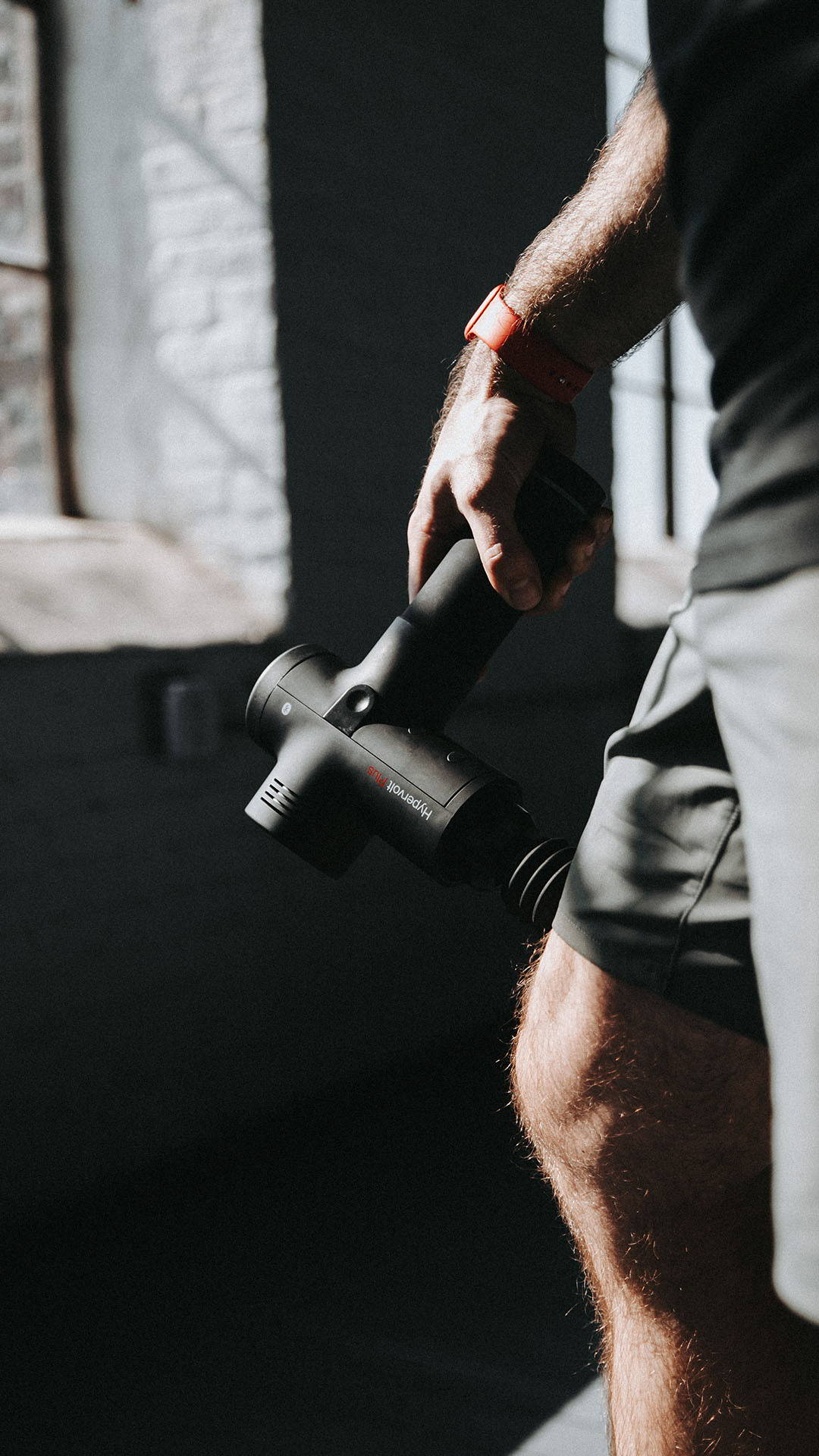 He trained for the physical task to be hard, but he didn't foresee the intense feeling of vulnerability that's threatening to build a wall between him and the finish line. The row is his longest time yet – 1:51 – and he still has one more machine to go. Tony knows once he hits the wall, there's no coming back – and so he's got to run and find a way to keep the wall at bay.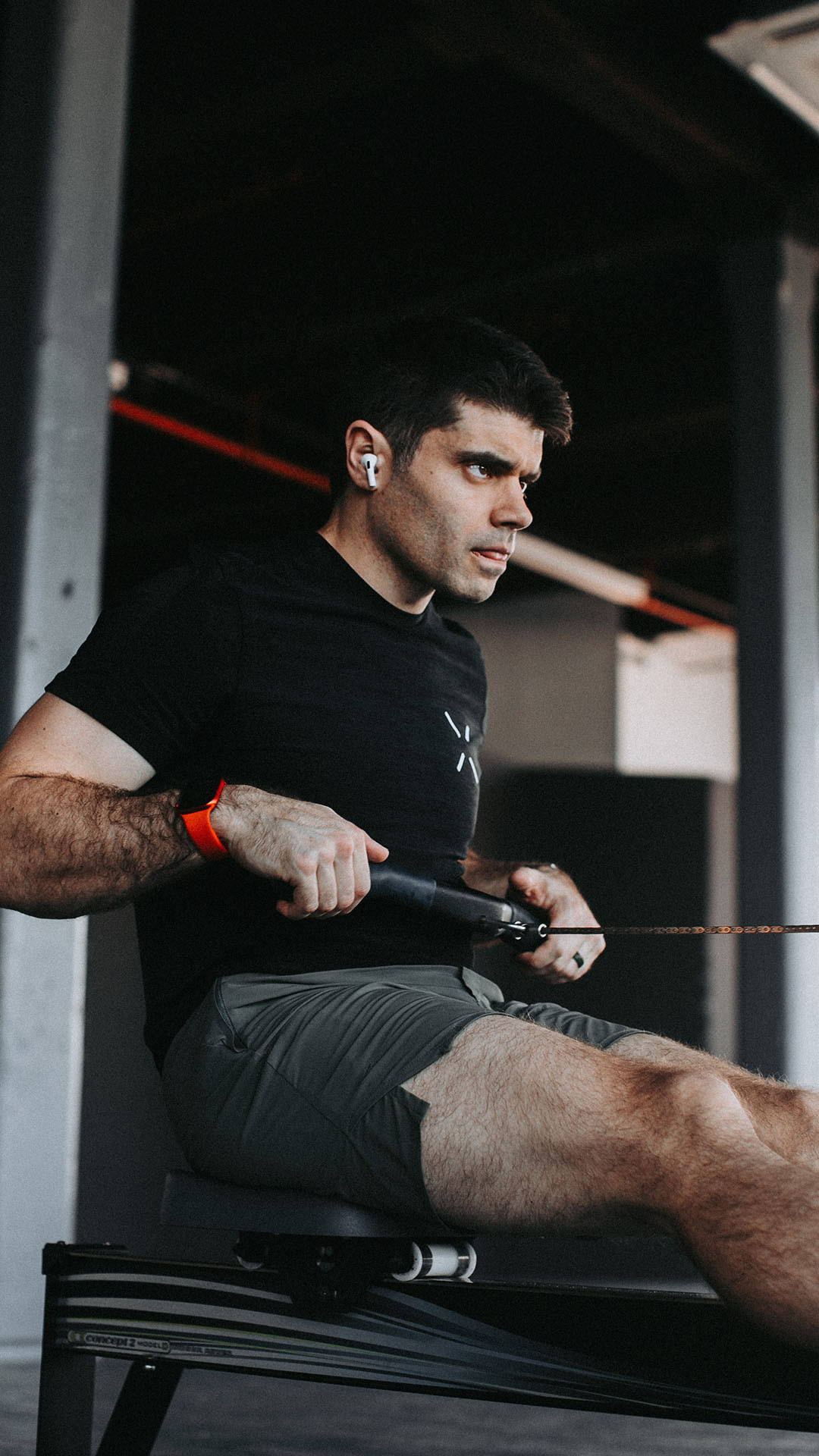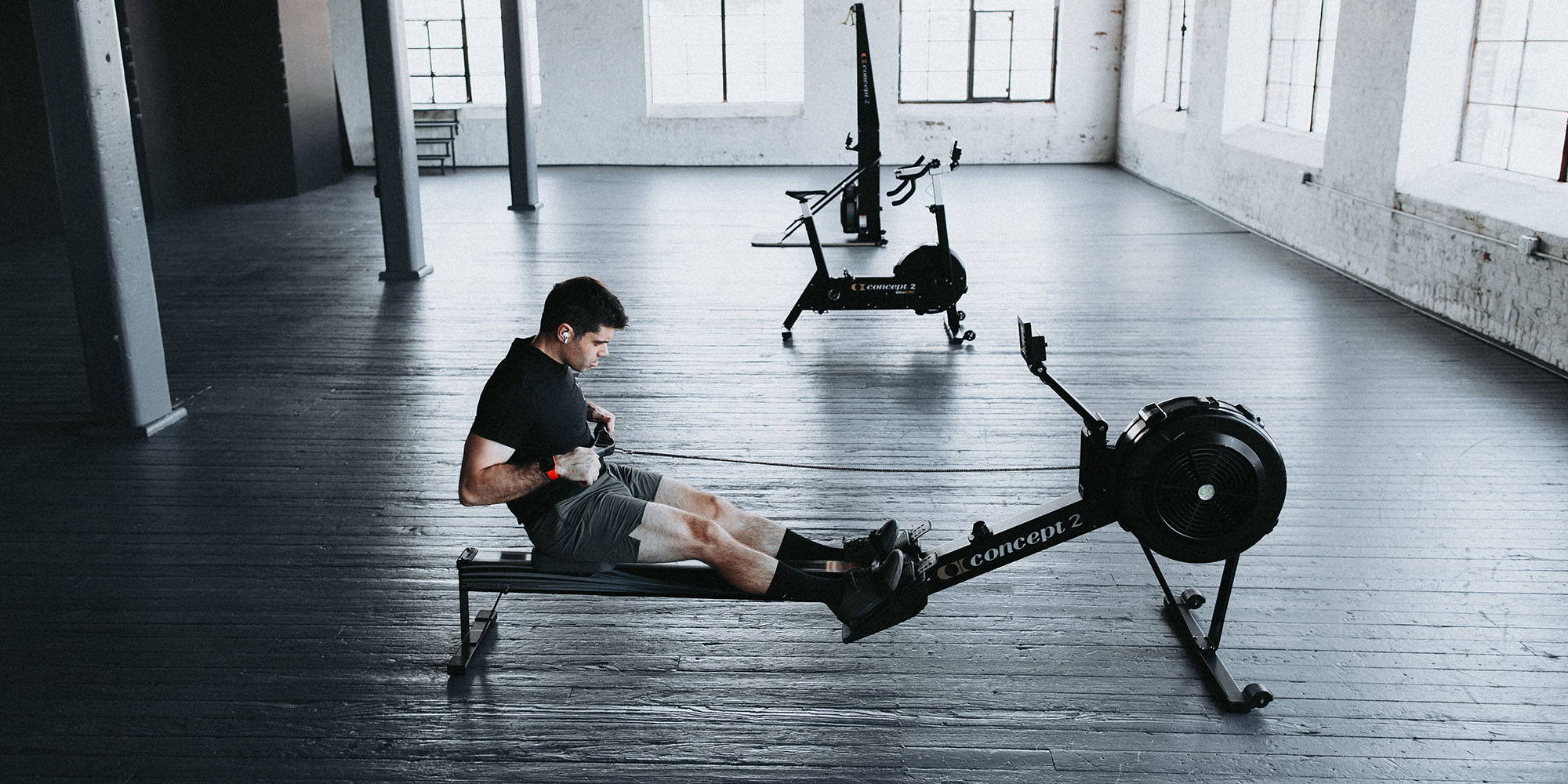 He steps onto the AssaultRunner, but about four minutes later, he steps off. It's the first time he's stepped off a machine before completing the entire distance. There's no sugarcoating this anymore; the miles ahead of him seem longer than the miles behind him. He's exhausted, and it's clear to everyone watching.
He's back on the AssaultRunner, headphones back in his ears, but he needs more fuel. What he's trained with isn't quite working. He takes a quick hit of raw honey, but a Ten Thousand team member is tasked with running out and getting something he didn't train with - a warm Coca-Cola.
It's sips of warm soda that keep him in the game, paired with an audio recording of the book "How Bad Do You Want It?" In the back of his mind, he also knows it's Armed Forces Day - a little bit of kismet to keep him moving forward, no matter the pace. He's right in the thick of the unexpected, in the moments that can't be predicted.
"I just remember thinking I can't hit the wall, but I'm about to hit some character development."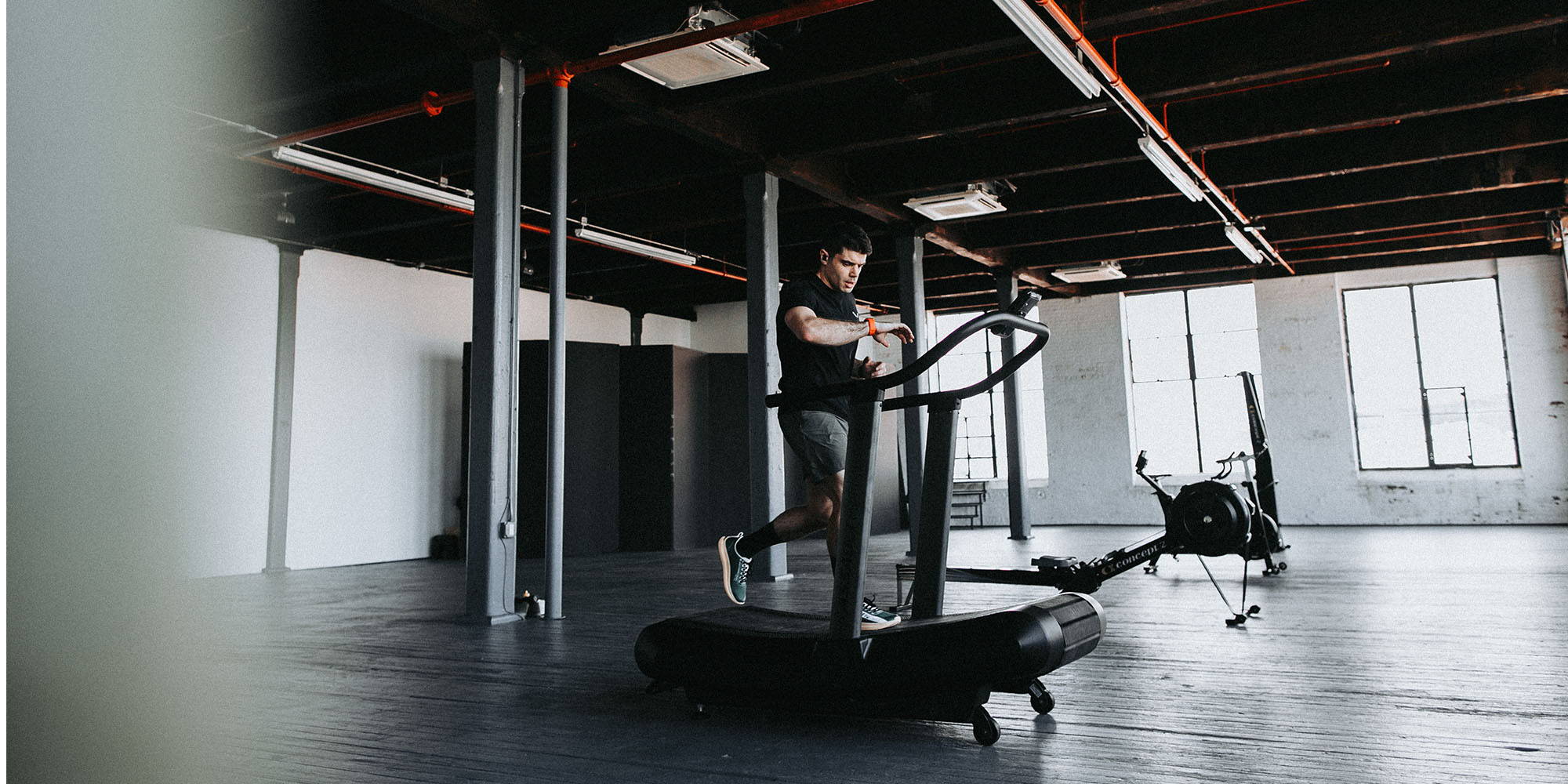 For the next hours, it's step by step, sip by sip, minute by minute. In the moments when he cannot consciously push himself forward, he's got his people to support him. When even that fails, his foundation and life-long dedication to taking the harder but more satisfying option succeeds.
The sun is setting by the time he's done, but true to his word, he never quits. He hits 13.1 in 3:32.
He's content, grateful to have done it, and allows himself to live in his satisfaction. His Whoop shows him at 3% recovery the next morning, and he knows recovery shouldn't be rushed. He doesn't know what his next challenge will be - whether it be physical, mental, or emotional. He knows it's probably impossible to try to prepare for whatever feat life throws his way and still quietly, in the back of his head, he's thinking about what could be next.
THE RESULTS


Ski 13.1 mi - 1:40       Bike 26.2 mi - 1:45       Row 13.1 mi - 1:51        Run 13.1 mi - 3:32
"I want people to blow my record out of the water. Not only do I welcome it, but I highly encourage people to come and get after it, or go even further distances."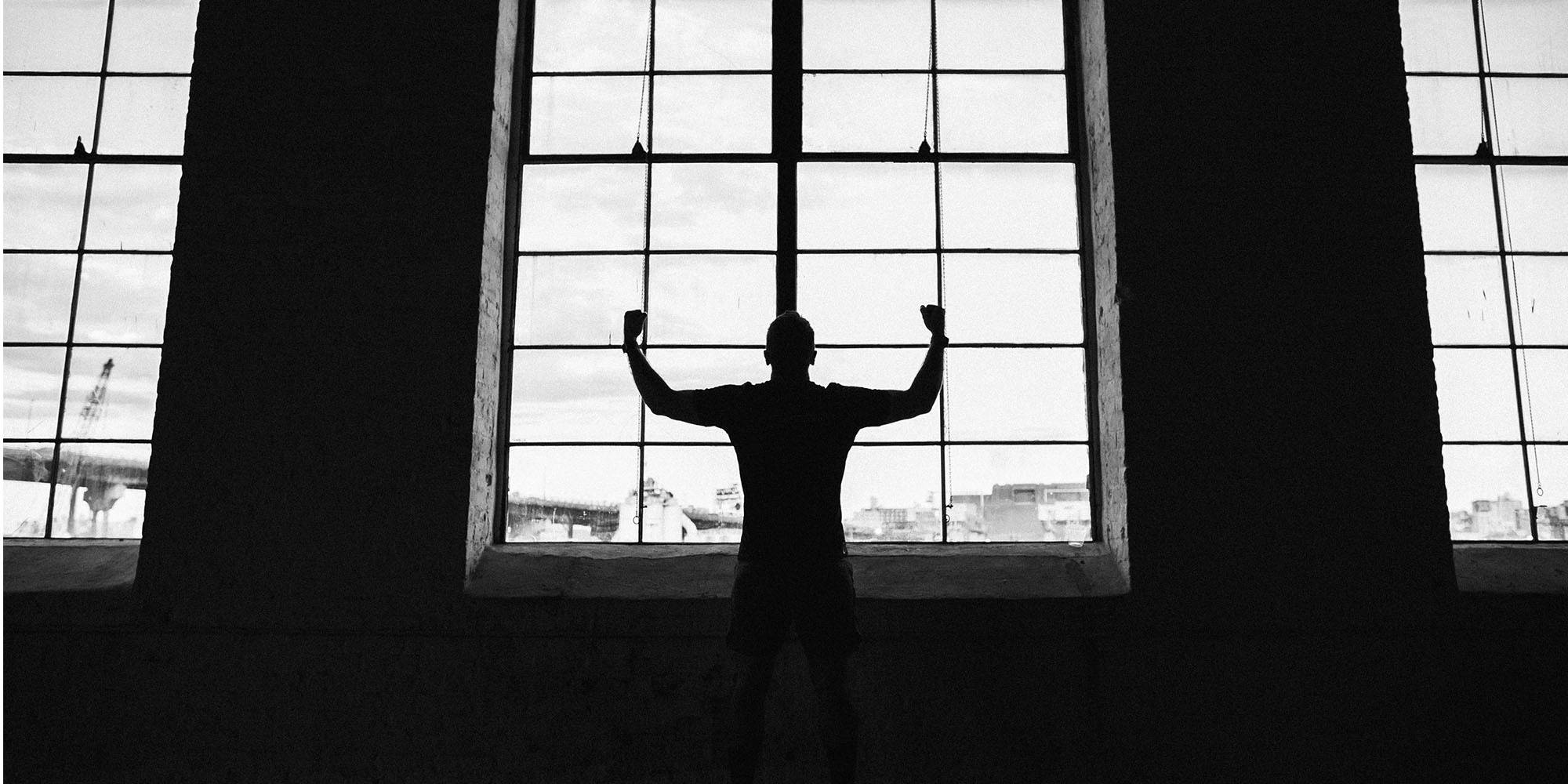 Jump to section
Jump to section